capture | process | present
Digitising your
mobility workflow
Migrating manual processes into a real-time digital environment.
CAPTURE | PROCESS | PRESENT
Whether developing a bespoke solution, or integrating with existing systems. Our innovative approach generates lasting improvements for teams and customers whilst delivering bottom-line benefits.
ITAL is a leading software development house that delivers innovative, cutting-edge, SaaS technology to the transport sectors, with a key focus on Rail Operations and Revenue Protection.
Our in-house technical and UX design expertise, ensures our clients have the tools and solutions at their fingertips to meet business requirements and solve industry challenges.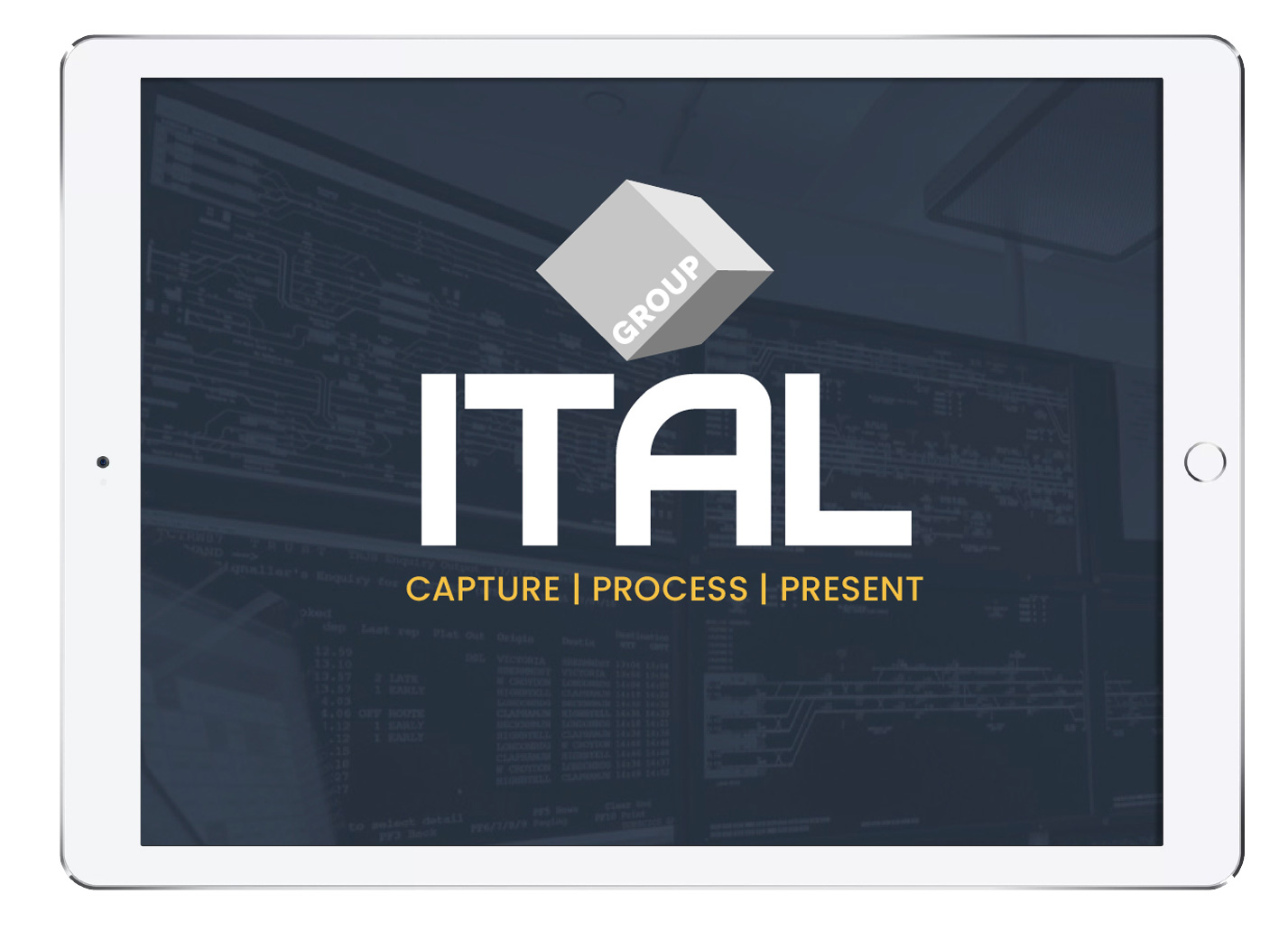 ITAL Products
& Solutions
Our products and solutions are designed to fit existing processes to ensure a seamless transition to a digital world.
Merlin manages your rolling stock, train crew and disruption in one place, in real-time.
Merlin is a presentation layer that brings rolling stock, train crew and disruption information into one place to manage in real-time.
Merlin extracts the rolling stock and crew diagrams from industry leading partners, allowing for the manipulation of diagrams in real-time, particularly when there is disruption.
Merlin has a workflow designed to reflect your existing operational processes. ITAL prides itself on digitising your existing processes, so you don't have to change the way you work.
Trusted by leading partners and clients
Working in partnership with clients, ITAL has an ambitious, innovative strategy and roadmap to develop new modules and services and help businesses in new sectors.
"Greater Anglia have had a business partnership over many years with ITAL that has allowed us to collaborate on innovative solutions that are practical, ease of use and fit for purpose. They always receive feedback positively and aim to improve the solutions accordingly as well as paying attention to our business needs."
"West Midlands Trains are extremely pleased to be clients of ITAL since 2018. West Midlands Trains requested ITAL provide daily support for their brands of London Northwestern Railway and West Midlands Railways to also include the successful transfer of daily operational activities from paper to electronic processing. Through positive collaborative working with our ITAL colleagues, West Midlands Trains now utilise daily a modern, functional, and efficient electronic system. The system provided by ITAL supports many enhanced features for the benefit of our frontline Revenue Protection and Prosecutions teams. West Midlands Trains appreciate the dedication, loyalty, and professionalism of all colleagues at ITAL. "
ITAL have been an excellent company to work with they have worked closely with me and my Transport Safety Officers (TSOs) to develop a unique mobile App to allow my TSOs to engage, encourage and where necessary enforce their Community Safety Accredited Scheme Powers and conditions of carriage on the West Midlands Transport Network. They have then provided ongoing support to make any necessary and requested changes to this App to meet our specific needs in a timely manner and improve its functionality for me and my team. Paul Franks Civil Interventions Manager West Midlands Combined Authority